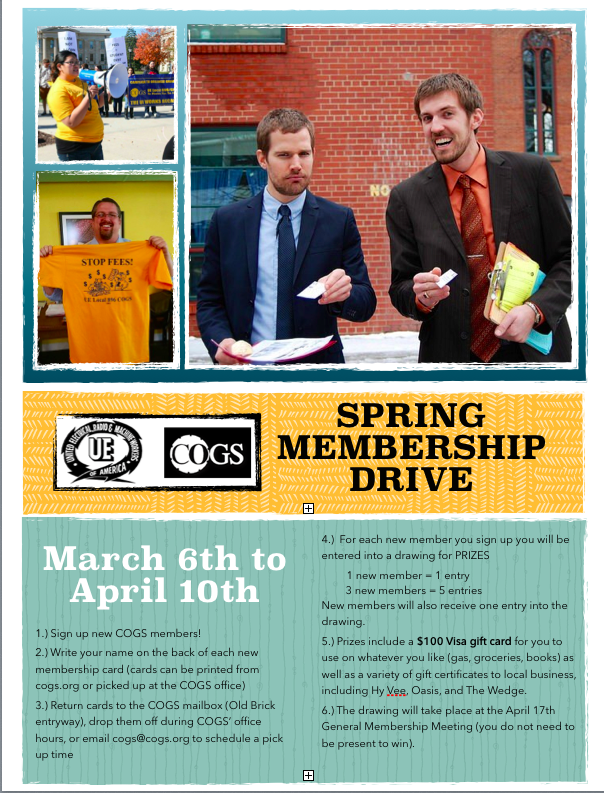 1.) Sign up new COGS members! You can download and print membership cards here.
2.) Write your name on the back of each new membership card you get.
3.) Return cards to the COGS mailbox (Old Brick entryway), drop them off during COGS' office hours, or email [email protected] to schedule a pick up time
4.)  For each new member you sign up you will be entered into a drawing for PRIZES
1 new member = 1 entry
3 new members = 5 entries
New members will also receive one entry into the drawing.
5.) Prizes include a $100 Visa gift card for you to use on whatever you like (gas, groceries, books) as well as a variety of gift certificates to local business, including Hy Vee, Oasis, and The Wedge. 
6.) The drawing will take place at the April 17th General Membership Meeting (you do not need to be present to win).
Please contact [email protected] if you have any questions!